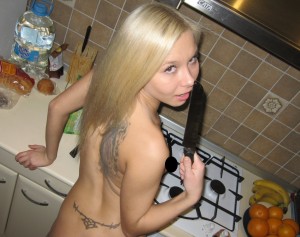 I am a girl that likes to be in control of my life. I was very "mouthy" at school, and I never gave into anyone at anytime. So the thought of someone tying me up and restricting my movements, even for sex fun, was something I really never use to consider.
Two years ago, I met a guy who after we had sex, told me that he would often meet another girl, who loved to be tied up and used sexually after a little spanking and humiliation. He told me that every-time he meets her, he gets to do more and more S&M sexual fantasies, as the girl gets to trust him more each time they meet.
Tie Me Up And Enjoy Me
I thought about this, and I asked him what should I do to get into bondage as a beginner? How do I overcome the fear of being hurt, and unable to defend myself when tied up, or even blindfolded?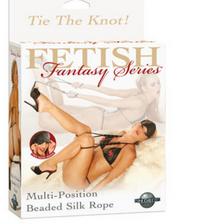 He laughed, and  said I should start really slow. He suggested that I should try having my hands tied up first. He suggested the Silk Rope, that would feel great against my skin, but also later could be used anywhere on my body.
The rope could even be used to tie my hands behind my back, but I would have to think about that. The main problem is trust.
How can you determine that the person using you is not suddenly get a saw out and perform the Texas Chainsaw Massacre? or decide he wants to paddle you till you bleed? With your hands out of action, you can be gagged and blindfolded, and there is nothing you can do about it. Yes of course I am stupid, I know. The thing is to make sure you have a trust and understanding with the person you are going to meet. In this case I'd had sex with him many times before so I knew all about him and so I was willing to give it a try.
If I was starting with a stranger, I would tell someone about him, just for assurance and insurance. But lets be honest, I have met hundreds of men for sex, and they are all able to over power me if they wished. Nothing but sex happened, so I am really worrying about nothing. Just use common-sense.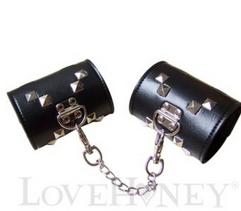 I have looked through a bondage web site, and I think the ankle restraints are a real turn on. The thought of being restrained by my feet really gets me excited. There is no way to run, and the restraints made of leather are just too much to say no to.
But the one I will try next, is the back wrists to ankle restraint. My goodness, that really puts you in the sex slave mode, and will really put you in the mood for the master to start his work on you.
Of course a lot of you guys have gone so much further than I, but I write this as a beginners style article and as I develop my S&M experience, I will write article updates here, and what I learn from the experience.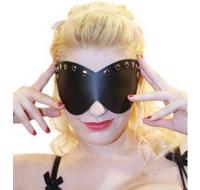 A good beginner needs to have a blindfold too, that means you feel everything more on your skin, as all your other senses are working overtime to make up for the loss of vision. What a turn on guys! You will hear his breathing, his moving around you. The feel of his hands across your body. You just cannot see his facial expression, but you can feel the sexual atmosphere.
I came across this wonderful video perfect for us beginners to bondage.
Whip Me Into A Sexual Frenzy
What I find so wonderful, is that the sex sites let you purchase a beginners pack for bondage to get you started. Cuffs, blindfold, choker and a gentle whip. The thought of being used as a sex slave before penetration is now something I am happy to consider. I love my man to be in control, and this is the ultimate way to have control of me.
I also found this article about bondage for the novice very reassuring, and I honestly am going to get involved in the art of bondage. I will start as slave, and maybe occasionally swap roles, to make the man beg at my feet.
Please read my article on Adult Online Games.